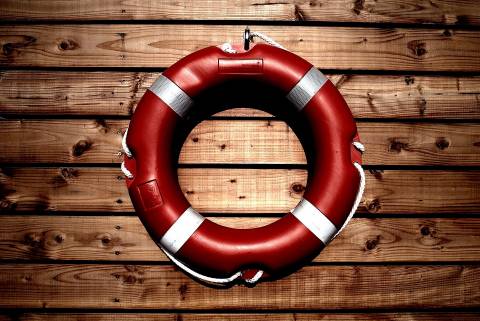 Why Get Sun Trip Preserver from Red Sky? 
You've been dreaming about a vacation. Sipping a well-salted margarita by the pool with an ocean view. The kids skipping along the shores and building sandcastles. You do everything you can to prepare for this trip from departure to arrival. A spare tire in the car? Check. Umbrella and sunscreen? Check. You even have an extra package of toilet paper (thanks, 2020). 
While you've packed for just about everything, even the most experienced travelers are vulnerable to events like hurricanes and accidental injuries. You've saved and planned for this vacation for months, maybe even longer — Sun Trip Preserver from Red Sky bubble-wraps that travel investment from an array of unexpected events that are out of your control. 
Most of all, having insurance will give you peace of mind before, during, and after your vacation.
Why did we choose Red Sky?
Founded in the outer banks of North Carolina, Red Sky travel insurance specializes in providing coverage for vacation rentals located in hurricane-prone areas. Sun Trip Preserver from Red Sky is a policy that was tailor-made for guests staying in coastal destinations like Myrtle Beach. 
We at Myrtle Beach Management chose this policy not only because it protects your travel investment from the consequences of hurricanes, but also because it covers a wide range of other unforeseen events. Plus, the staff at Red Sky offer a high level of expertise, a commitment to customer service, and a dedication to the most complete coverage. 
Is Red Sky travel insurance worth it?
Yes! From unexpected medical needs to transportation issues, anything could come along at any time and spoil your vacation. And what if your personal items get lost or stolen? You won't have much control in those situations — which can leave you feeling powerless. 
With travel insurance, you're taking back the reins in times of unexpected situations. Nearly 3 in 5 Americans plan to buy travel insurance for all trips going forward since the wake of COVID-19. This policy only costs only a small percentage of your booking — yet, you can make a claim with Red Sky travel insurance and get reimbursed up to $100,000 for rental costs. 
This reimbursement gives you a "rain check" for better times in the future. Without travel insurance, guests are subject to our cancellation policy. 
Sun Trip Preserver* from Red Sky comes to the rescue for…
1. Hurricanes/Natural disasters
Myrtle Beach's hurricane season runs for half the year from June 1 to November 30. While direct landfall may be rare, hurricanes still cause extensive damage and destruction with its excessive winds and storm surges. They also cause a ripple effect of worrying, disappointment, and heartbreak — not exactly what you had in mind for your vacation! 
With this policy, you can file a claim to get reimbursed from losses incurred from evacuations, uninhabitability, road closure, and inaccessibility — from named hurricanes and other natural disasters, such as fires, floods, tornadoes, and more.  This policy will provide you with a huge relief from Mother Nature's consequences. 
2. Rental costs
Under the benefits of trip cancellation and trip interruption and delayed arrival, this policy covers up to $100,000 reimbursement for rental costs. You'll also be reimbursed up to $300 for airline reissue fees if you need to reschedule for an unforeseen reason. 
Under these two benefits, you can make claims to recover rental costs before or during your trip due to the sickness, injury, or death of the following: you, a family member, a traveling companion, a service animal, a business partner, or a traveling companions's family member. 
This policy also reimburses rental costs due to 15 other covered events, such as job loss, job changes, documented theft of passports and visas, traffic accidents, strike, and unforeseen school year extensions. 
3. Medical expenses
No words can describe the importance of the health and safety of you and your loved ones. Accidents can, and unfortunately, do happen — and immediate care will always come first. 
The last thing you'd want to do is scramble to locate a provider in your own health insurance network, or even worse, have to worry about a big bill coming in the mail later because something wasn't covered.
Sun Trip Preserver covers up to $100,000 for death and dismemberment, $25,000 for emergency accident & sickness medical expense, and $525,000 for medical evacuation and repatriation of remains. This policy even covers up to $1,000 in emergency dental treatment.
4. Trip Delay 
Traveling by plane, car, or boat can be long and exhausting — and even more so when unplanned situations arise. For example, you're in the midst of a carrier delay, which causes you to miss your connecting flight. Or the weather changed its mind at the last minute. 
This policy reimburses the insured up to $750 for additional transportation costs and prepaid expenses due to a missed connection. And it covers up to $750 for a trip delay ($200/day) due to six different travel hazards, such as a family member getting sick or a road closure. 
5. Baggage Issues
You did all the right things. You checked in, you went through security, and you sat through your flight. You keep looking for your bags to come out and around the carousel. Then, nothing else comes. Your heart sinks into your stomach. Now you have zilch but the clothes on your back. 
If your baggage is permanently lost, stolen, damaged, or destroyed, this policy reimburses you up to $1,250 for baggage and personal effects. And up to $1,000 ($200/day) for baggage delay of 12 hours or more to help you cover costs for clothing and personal items. 
6. Roadside Emergencies
Driving can come with many untold impediments along the way from unpredictable car failures to road blockages. Nearly 3 in 4 Americans prefer to drive for their vacation, so emergency roadside assistance may come in handy under this policy's large umbrella of offerings!
This toll-free feature is available 24/7, 365 days a year. Services include assistance for towing, collisions, lock outs, battery help, and fuel/oil/water delivery. The biggest requirement is that you're traveling 50 miles or more from your home in your own vehicle or your rental car. This additional benefit does have some additional emergency assistance services with limitations.
What about COVID-19? 
While this policy doesn't specifically mention the coronavirus, Red Sky travel insurance understands its challenges and will accommodate COVID-19 claims under other listed benefits. 
For example, if you had to go to the ER for COVID-19 during your trip, you can make a claim under the emergency medical expense benefit as long as you're insured under this policy. 
You could also make claims (with certain limitations and requirements) due to COVID-19 under the following benefits: trip cancellation or trip interruption and emergency medical evacuation benefit. This insurance does not cover concern or fear of travel due to COVID-19. 
How to get Red Sky travel insurance 
It's easy! You can purchase this policy after your reservation is confirmed or any time prior to your arrival. It's just a small percentage of the total reservation amount. No worries, you can change your mind — you have a "Free Look" for 14 days from the effective date or the scheduled departure date if you decide to cancel (some exclusions exist for insurance purchased 21 days after reservation confirmation).
We'd love to help you plan your stay in Myrtle Beach? Contact us today! 
*You can see more details about the Sun Trip Preserver policy here. If you have any questions about the policy coverage or exclusions, the Red Sky travel insurance phone number is available during regular business hours EST at 1-866-889-7409.